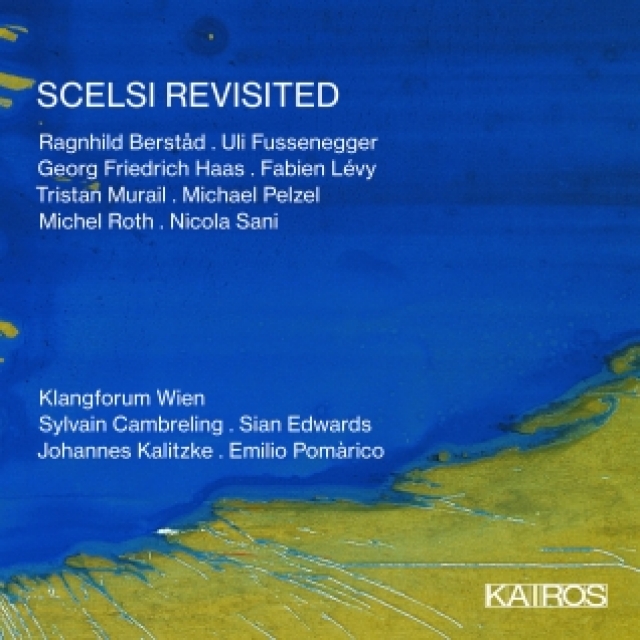 Scelsi revisited (Ensemble Klangforum Wien)
Michael Pelzel: Sculture di suono (2014) – In memoriam Giacinto Scelsi
Michel Roth: MOI (2012)
Tristan Murail: Un Sogno (2014) pour ensemble instrumental et synthèse électronique
Georg Friedrich Haas: Introduktion und Transsonation (2012)
Nicola Sani: Gimme Scelsi (2012) – In memoriam Giacinto Scelsi
Uli Fussenegger: San Teodoro 8
Fabien Lévy: à tue-tête (2015) pour 9 musiciens spatialisés
Ragnhild Berståd: cardinem (2014) for large ensemble
Ensemble Klangforum Wien, cond.: Sylvain Cambreling, Sian Edwards, Johannes Kalitzke, Emilio Pomárico, label Kairos
---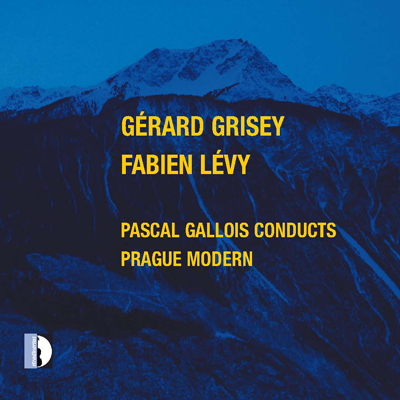 Grisey/Lévy (Ensemble Prague Modern, cond.: Pascal Gallois)
Gérard Grisey: Vortex temporum, for fl., clar. pno., vn., va., vcl.
Fabien Lévy: Querwuchsig, for Ensemble (13 musicians)
Fabien Lévy: Risala fl-hob- wa fi'lm al-handasa [small treatise of love and geometry], for fl., clar., sax., vn., vcl.
Ensemble Prague Modern, cond.: Pascal Gallois, sound engineer: Franck Rossi, label Stradivarius
Review Res Musica (28.12.2018, Jean-Pierre Sicard): "Fabien Lévy fait partie de ses élèves qui se sont fait un nom en tant que compositeurs, mais ses propres recherches l'orientent vers d'autres pistes. Dès le début de Querwüchsig, on devine une approche plus ludique, des influences d'autres cultures (avec des techniques de cross rhythm et de hoquet influencées par les musiques pygmées). De petites cellules se promènent d'une voix à l'autre, avec des effets rythmiques percutants, une danse qui perdrait constamment l'équilibre et le retrouverait aussitôt. Des étirements de sons graves puis d'autres suraigus, enrichis progressivement de ponctuations percussives. Dirigés par Pascal Gallois, le Prague Modern maîtrise avec beaucoup de subtilité ces délicates combinaisons de timbres et de rythmes.
On retrouve ces effets hachés dans le Petit traité d'amour et de géométrie, puis des moments de rupture plus méditatifs. Un beau travail sur le souffle et sur des structures mélodiques décomposées et répétées, comme une douce obsession, crée une ambiance onirique. Parfois une petite ironie, un peu d'étrangeté…"
---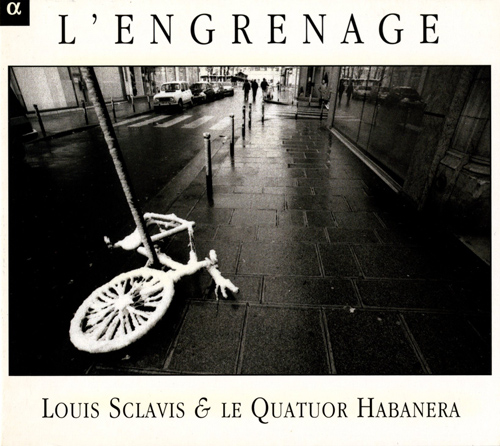 L'Engrenage – Works for clarinet & saxophone quartet
Louis Sclavis & saxophone quartet Habanera (Christian Wirth, Sylvain Malézieux, Fabrizio Mancuso, Gilles Tressos)
Label : Alpha, Collection : Les chants de la terre, Référence : ALPHA518 – 3760014195181, 19,- €
Alexandros Markeas (* 1965) : Engrenage
Louis Sclavis (* 1953) : Attente – Danse
Joël Merah (* 1969) : Rencontre
Alain Berlaud (* 1971) : Petites flammes
Lionel Bord (* 1976) : Nébuleuses
Fabien Lévy (* 1968) : Durch, in mémoriam Gérard Grisey
Louis Sclavis : Séparation
Yassen Vodenitcharov (* 1964) : Golden Dreams
Louis Sclavis / György Ligeti (* 1923) : Vent d'Est (Improvisation de Louis Sclavis sur l'Ostinato de la Bagatelle n° 3 de G. Ligeti)
Louis Sclavis / Habanera : Fleur d'Eau
Louis Sclavis : L'enfance ethnique
Alexandros Markeas : Épilogue
* Commandes du Quatuor Habanera
---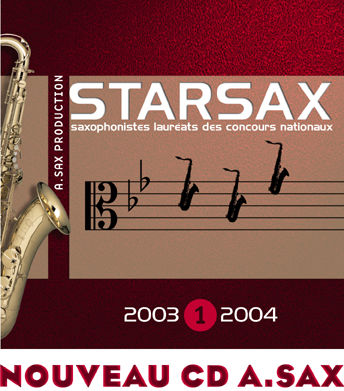 CD de l'association ASAX (association française de saxophones),
John Harbison: The summons (San Antonio sonata), pour saxophone alto et piano
Pierre-Alexandre Huber: Ivovoïvivio, pour deux saxophones altos et piano
Claude Barthélemy: Gazebo, pour saxophone alto et CD enregistré
André Caplet: Impressions d'automne, pour saxophone alto et piano
Joseph Meyer et Roger Wolfe Kahn: Crazy rythm, pour trois saxophones altos et saxophone ténor
Éric Durand: Oh, dis qu'si !, pour quatre saxophones altos
Bruno Giner: Puls, pour saxophone alto et percussions
Traditionnel yiddish: Hava Nagila, pour saxophone alto et piano
Jean-Luc Lepage: Allegro (Fantaisie), pour saxophone alto et piano
Marie-Hélène Fournier: Le clin d'œil du dragon, pour saxophone alto et CD enregistré
Jean-Paul Frisch: Burlesque (Pro saxo), pour saxophone alto et piano
Jean-Louis Delage: Sérénade en forme de tango, pour saxophone alto et orchestre d'harmonie
Jean-Louis Chautemps: Sepaarfassa, pour ensemble de saxophones
Elliott Carter: Canonic suite, pour quatre saxophones altos
Pascale Jakubowski: Geb et Nout (extrait), pour saxophone alto et violoncelle
Ambroise Thomas: Deux chants de l'ancien Pérou, pour trois saxophones
Darius Milhaud: Danse, pour saxophone alto et piano
Giacomo Puccini: E lucevan le stelle (Tosca), pour saxophone alto et piano
Fabien Levy: Katajjaq (issu du cycle: 0ù niche l'hibou ?), pour deux saxophones altos
Frisch: Burlesque, accompagnement piano seul
Fournier: Le clin d'œil du dragon, accompagnement support enregistré seul
* commandes de l'association A.SAX
---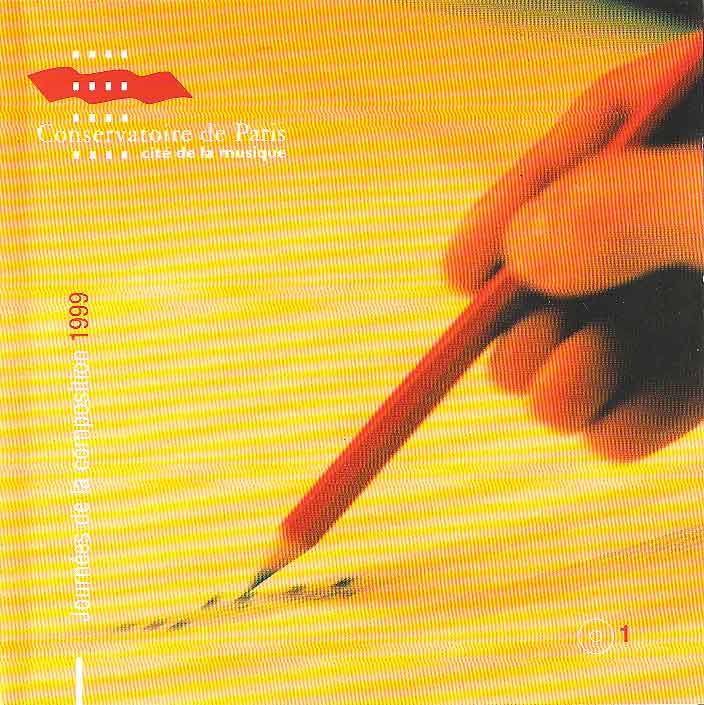 Journées de la composition 1999, CD1, Conservatoire National Supérieur de Musique de Paris
Christophe Frionnet: Improvisation, opus 30
Jean-Denis Michat: Larynx
Petar-Kresimir Klanac: Gloria Laus
Fabien Lévy: Coïncidences
Joël Merah: Maskarade
Gérard Grisey: Le Temps et l'écume
---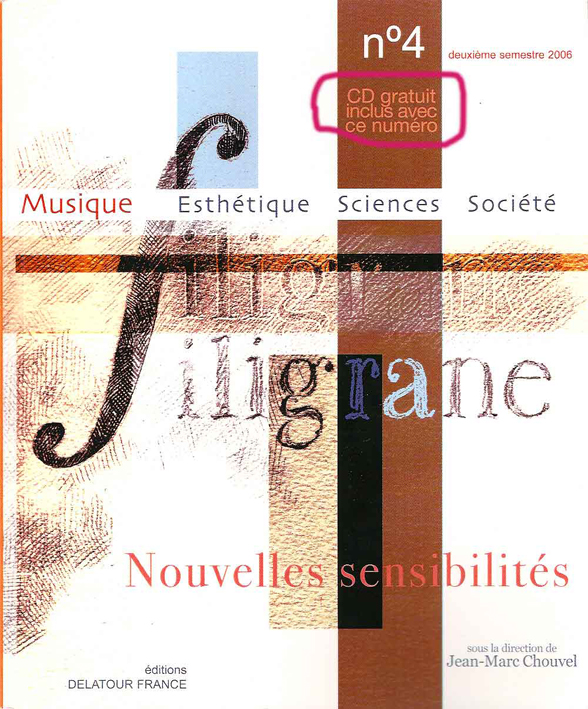 Revue Filigrane N°4 – Nouvelles Sensibilités
Auteur : Collectif
Sous la direction de Jean-Marc Chouvel
CD inclus dans Filigrane n°4, "Nouvelles sensibilités", II-2006
éditions Delatour 17,04
Fabien Lévy: Les deux ampoules d'un sablier peu à peu se comprennent

Giovanni Manouse: Lebedik un Freyleck II & III
Gonzalo Macias: Color
Christophe Frionnet: Etude spectrale
Giulano d'Angiolini: A poco a poco moro e vivo forno
Nicolas Ernesto Varchausky: yeah
Thomas Dezsy: CCTV
Chiyoko Szlavnios: Gradients of Detail
Pascale Criton: Scordatura
---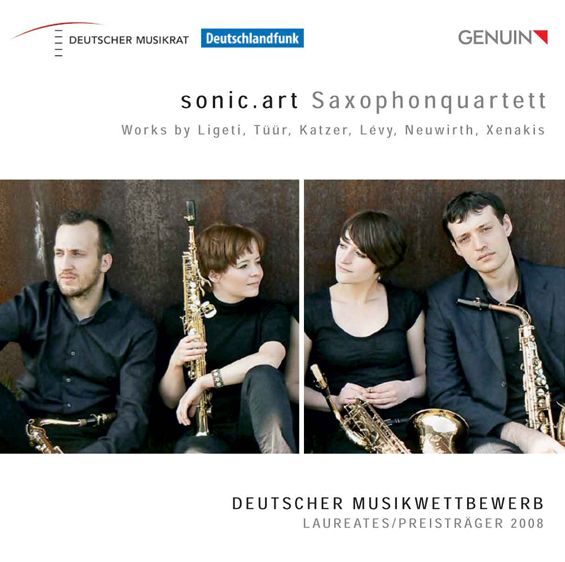 Sonic.art Saxophonquartet
Label: Genuin, Ref.: Gen 10164 18,90€
Györgi Ligeti (1923-2006): Six Bagatelles
Erkki-Sven Tüür (* 1959): Lamentatio
Georg Katzer (* 1935): Wie ein Hauch… doch manchmal
Fabien Lévy (*1968): Durch, In mémoriam Gérard Grisey
Olga Neuwirth (*1968): Ondate
Iannis Xenakis (1922-2001): XAS
---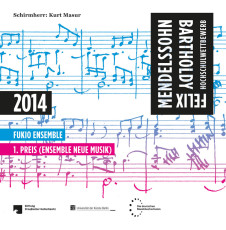 Fukio Saxophonquartet
Label: Betont, Ref.: FMBHW 2014
Fabien Lévy (*1968): Durch, in memoriam G. Grisey
Robin Hoffmann (*1970): Der blutige Schaffner
Georges Aperghis (*1945): Crosswind für Viola & 4 Saxophone
---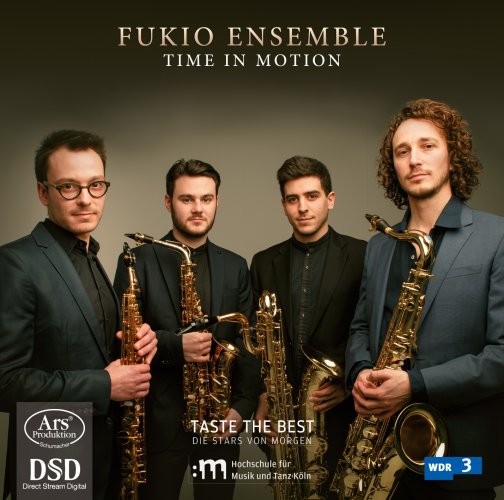 Fukio Saxophonquartet: Time in motion
Label: Ars Produktion, Ref.: EAN 4260052382110
A. Dvorak (1841-1904): Streichquartett op.96 nº12 in F Major "American" (adaptation)
Fabien Lévy (b. 1968): Towards the door we never opened
Guillermo Lago (b.1960): Ciudades
Robin Hoffmann (b.1970): Der blutige Schaffner
Manuel de Falla (1876-1946): Danza nº1 de la Opera " La Vida Breve" (adaptation)
---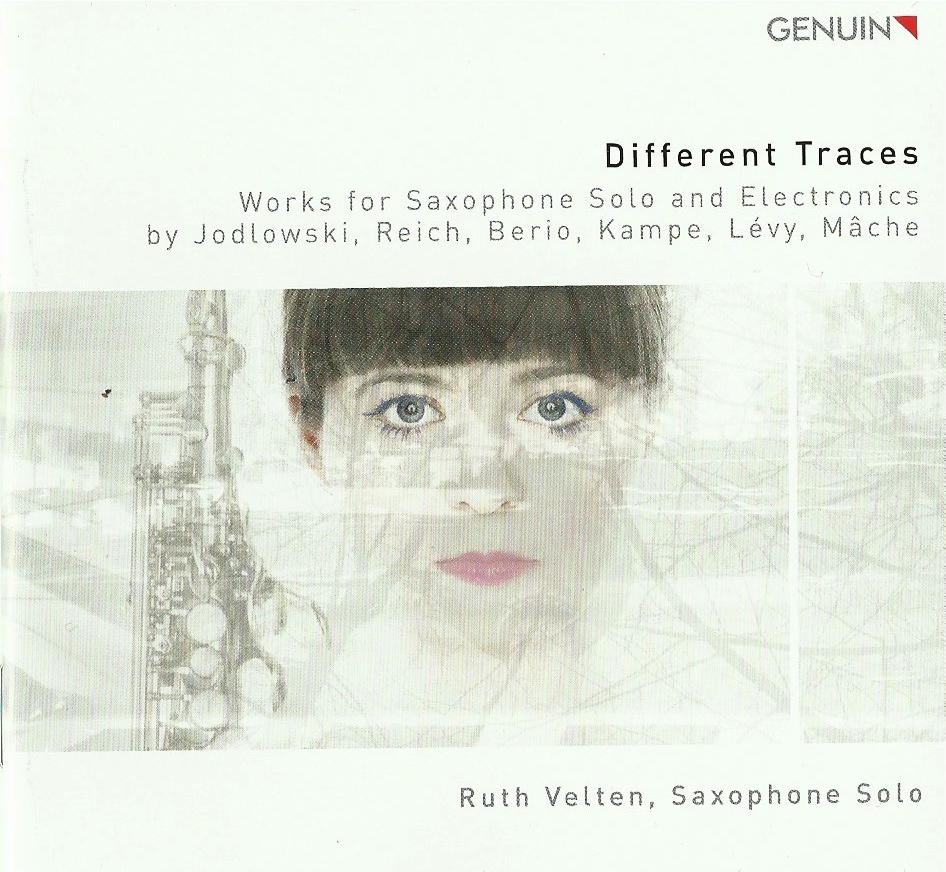 Ruth Velten: Different Traces
Label: Genuin, Ref.: GEN 16424
Pierre Jodlowski (b.1971): Mixtion
Steve Reich (b.1936): New York Counterpoint
Luciano Berio (1925-2003): Sequenza VIIb
Gordon Kampe (b.1976): Ruth's Piece
Fabien Lévy (b. 1968): L'air d'ailleurs – Bicinium
François-Bernard Mâche (b.1935): Aulodie